What Every HR Department Needs in 2022
What does a HR department do? What are its objectives? But most importantly this blog looks at what every HR department needs. In this article, you'll learn about the two main aspects of an HR department: the administrative and people-focused elements. Some companies can find a single person who possesses both qualities, but most companies prefer to divide and conquer. The administrative HR team deals with compliance, procedures, and administration, while the people-centric team handles recruiting and employee engagement. Both types of HR professionals need strong communication skills, a sense of fairness and diplomacy, and a strong ethical code.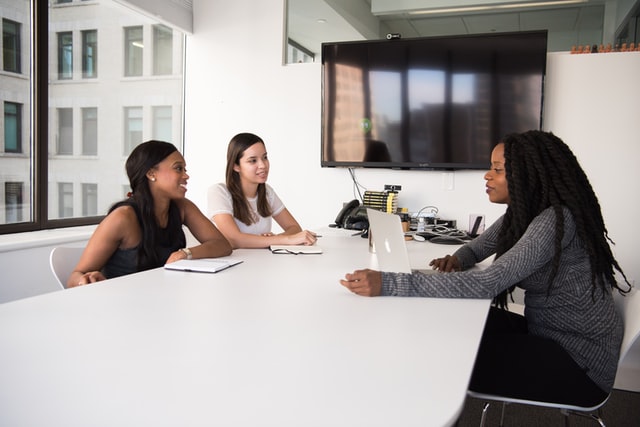 Employee engagement
Employee engagement is a vital part of running a high-performing company, and the HR department has a critical role to play in creating it. Employees are frustrated by the difficulty of finding information, and HR can help by providing that information in an easier-to-access format. Nowadays, employees tend to use mobile devices to access information, so the HR department should design its information-accessing experience around that trend. Here are some ways HR can increase employee engagement:
One way to increase employee engagement is to encourage regular check-ins with the HR department. Employees should be encouraged to lead the interaction, such as facilitating employee-run consultations about their career development or potential opportunities. In addition, the HR department should be proactive in addressing employee needs and wellbeing, sending regular memos on work-life balance and coping with stress. Employees should feel valued and praised for their efforts and contributions to the company.
Payroll management
If your HR department is struggling to keep up with the workload, payroll management software can help. It eliminates the tedious tasks of calculating employee wages and timesheets, and lets you focus your staff on other important duties. It can even automate certain tasks, such as time-off requests. Reports can help HR and finance departments determine hiring needs and job roles and responsibilities. And, payroll software can help you to keep track of employees' pay stubs and other important details.
HR payroll solutions make hiring easier by automating mundane tasks. They also allow new hires to input their personal details before clocking in. Besides, new employees can update their banking details and request for necessary documents in the system's archive. And, since payroll software can be integrated with other HR software, it can even cross-reference information. These systems are an invaluable asset for your HR department. Moreover, they boost employee morale and reduce turnover.
Performance management
Performance management is one of the most important aspects of employee engagement. Whether you're hiring new employees or evaluating existing employees, performance management can help your company achieve its goals. When you manage your employees well, they're more likely to perform at their best and reach the company's goals. Managing employee performance doesn't have to be difficult. There are several different types of performance management systems. Some of these are fact-based, while others are not.
A good performance management system must be based on simple principles, making it understandable for every employee. It should collect basic information on employee performance, set up a personal development plan, and evaluate plans for their next positions. Top performers should receive variable pay, while those with growth potential should be provided with an increase in their base salaries. A performance appraisal should also include a correction plan for employees who need further development. A performance management system can help your company improve its culture and productivity.
Employee handbook
The HR department needs an employee handbook to explain to employees the rules and policies relating to work hours, sick time, company holidays, and other important matters. Employee handbooks should also address policies on breaks and meal periods. They should explain how employees are to take these breaks and how frequently they are permitted to take them. The handbook should also outline any rules that may be in place for rest periods or lactation breaks. The handbook should also address any other policies relating to workplace culture, such as the use of company property.
The employee handbook should define who is the second in command for certain situations, such as in the case of emergency or illness. It should also describe how employees can complain about a situation or grieve an issue. Additionally, the handbook should provide information about how to handle complaints and grievances, as well as information on what to do in such cases. This handbook should be easy to read and easily accessible for employees. In short, it will be an invaluable tool for the HR department and will make the job of the HR department much easier.
Benchmarking with others in your region
In today's competitive business world, a robust employee recruitment strategy requires an effective HR department. This department may be one person or may consist of a team of several. It may even be part-time. While benchmarking with competitors isn't an easy task, it's essential for attracting recruits and retaining employees.
First, identify what you want to measure. Is it sales numbers, or the percentage of employees who complete job-related training? Which of these metrics do you want to measure? You should conduct research to collect the right data. This research will involve surveying and speaking with stakeholders to gather data relevant to your business's needs and goals. Benchmarking can also reveal areas of improvement that can be addressed.
Recruiting software
Recruiting software helps HR departments to streamline the process of hiring and managing top talent. This kind of software streamlines the application process and handles everything from screening to onboarding. The ATS features help employers to attract top talent and streamline the recruitment process. An ATS-powered HR software system can handle every aspect of the recruiting process. It helps managers evaluate top candidates and verify their hiring decisions.
ATS awards have become an important tool for HR departments. The ATS awards are based on various factors including actual user feedback and attribute evaluations. These awards also highlight the usability of the software, making it easier for employers to hire and manage top talent. HR recruiting software should be intuitive and provide a better hiring experience for candidates. It should also allow managers to filter applicants based on certain criteria. These criteria can include educational background, experience level, and more.